Deco Railing
Alumiguard MFG wants nothing but the best for you and your family. Our specialists will work with you so you can get the best aluminum deck railings. We aim to please every single one of our customers. At the same time to provide you with the safety that you need and deserve.
If it is the first time you do this kind of project, selecting the best aluminum deck railing can become overwhelming. A little research can help you, however, it is not enough knowledge when it comes to making a committed decision. Let Alumiguard MFG be your ally in every step of your decision-making process.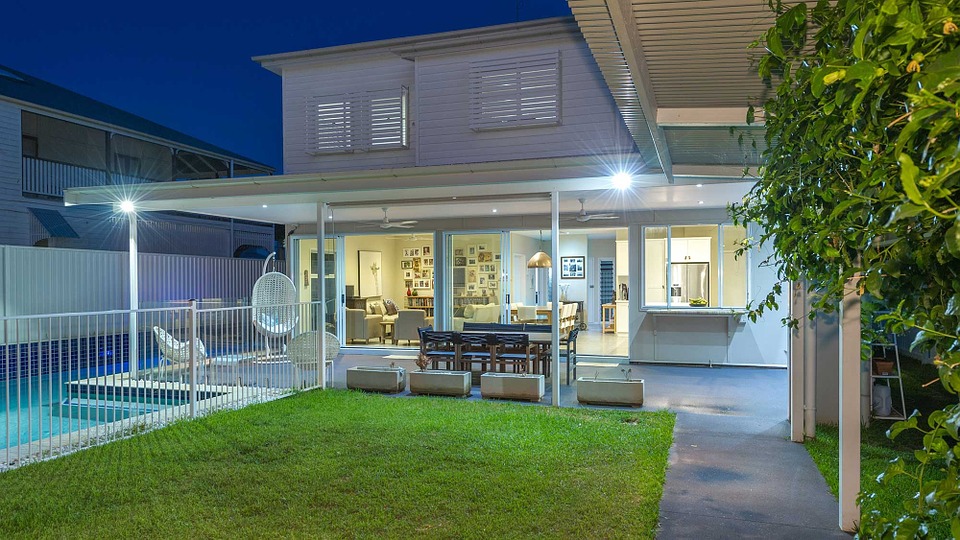 Here are some of the best and common deck railing options:
Traditional Deck Railing Kit
Tuscany Deck Railing Kit
Somerset Deck Railing Kit
Clearview Deck Railing Kit
Cable Infill
Glass Panel
Deck Glass Panels
Everyone loves the view from their beautiful deck. And for it to be clear, the most beautiful feature you could choose for your deck is a white aluminum deck railing with glass panels. Imagine yourself staring up at your home from the sidewalk. All you see is nothing short of an ornament looking spotless and pristine. That is exactly what glass can give you.
But to acquire a perfect finish you'll need a perfect manufacturer of aluminum products. And that's where we come in with our professional and friendly customer service. Alumiguard MFG will provide you with the beautiful look and finish of a quality deck railing with glass aluminum.
Exterior Glass Railings
The combination of glass and aluminum will be the perfect choice for your exterior area. It will set your heart on feeling and seeing stunning views. This is one of the most remarkable modern looks that our clients are interested in and installing. Alumiguard MFG is a top supplier of aluminum and exterior glass railings in Toronto.
Below you'll find some suggestions that you can take into consideration and use for your property, they convey style and class. However, keep in mind that we can do more, given your preferences.
Post to post configuration
Over the top configuration
Traditional configuration
Double top configuration
Frameless Glass Railings
Our frameless glass railing will maximize your view. There is no top or bottom to obstruct the view. By installing a frameless glass railing in your home or commercial building you ensure to give your property a modern look and of course great value. Alumiguard MFG will provide you with frameless glass railings that will give a polished sleek feeling. It will make the space feel much more stylish and spacious.
Features:
Fully pre-assembled posts feature vertical slots with glass gasketing. However, for this premium glass railing, glass is custom ordered. It is a premium powder-coated.  Frameless glass railing requires a thicker, stronger glass. Additionally, it may need to be laminated depending on your specific application.
Here is a simple list with our frameless glass railings selection:
Standoff Glass Railing System
Spigot Glass Railing System
Clamp Glass Railing System
Post Glass Railing System
Shoe Base Glass Railing System
Recessed / Routed Railing System
Porch Glass Panels
A porch is a great space to relax. Also to spend some time enjoying the outdoors. The problem is that you will be vulnerable to outside elements. Included here insects, winds, hot sun or the cold weather. And there can't be enough protection just by using a wooden or aluminum porch railing. However, surrounding your porch with enclosure will help protect you from the above outdoor elements.
To determine which enclosure to use for your porch; you need to take into consideration all the advantages, purpose and differences of each one of them. Then you should ask yourself some questions:
Do you want to open it all year round? Or just during the summer?
Do you want to enjoy your surrounding land? Or also the blue sky and stars?
What is the climate like in your area?
What does your roof-line look like in your home?
Is there an existing foundation? Do you require a foundation?
Are there limitations that must be considered?
Balcony Aluminum Fences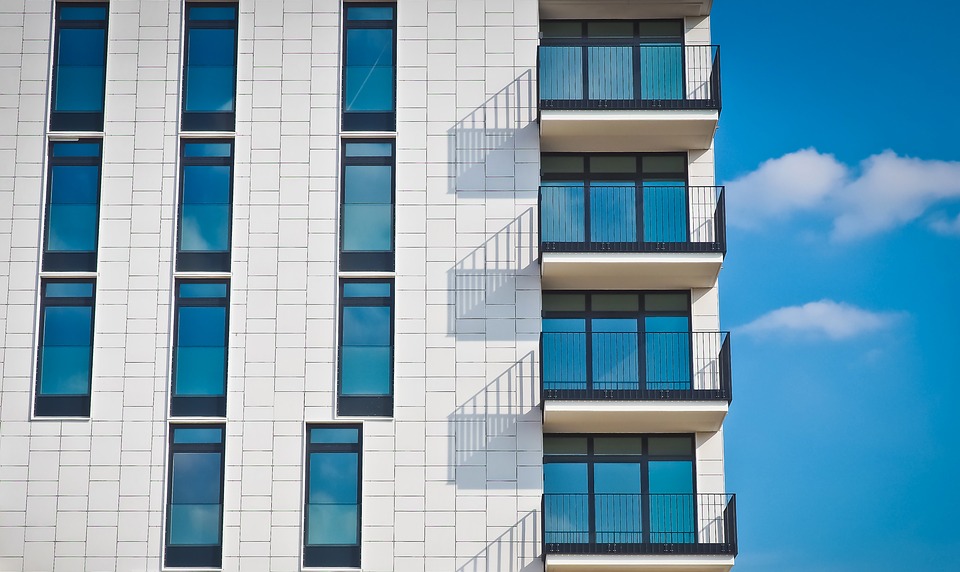 Aluminum Balcony Railing & Fence
Railings are required to provide security and safety. That's because many fatal accidents might happen especially if we have to do with elevated places. Balcony railings at home must be 36 inches on height. Meanwhile, when it comes to fencing and business purposes, the height must be between 42 and 48 inches.
Balconies are a great place to relax and enjoy the view. It can be made in different ways, sizes and shapes. However, no matter the size, shape or location you can make the most of it by decorating. You want to bring your balcony the desired beauty, safety and security? We suggest you read our accessories listed below so you can make the most out of the balcony fence.
Lighting
Balusters
Post Caps
Post Flair
Planters
Balcony Table
Screen Rail
Attached Bench
BBQ Handrail Grill
Bar Rail
Aluminum Juliet Balcony
Juliet balcony adds texture in an otherwise bland building, and it has a great advantage. You don't need to get a permit from the city to get it done. They are cost-effective compared to full balconies.
Juliet Balcony Designs
Actually there are many types of designs when it comes to Juliet balcony. In fact, you are limited only by your own imagination. However, let's mention the most common categories related to the Juliet Balcony Designs:
Traditional
Contemporary
Curved
Aluminum Elements Types
Aluminum Pickets
Our aluminum railing pickets come as the industry standard, about four feet each. Although any order for customization will be accommodated. That's because our fabricators are some of the best in the business in Toronto and the GTA.
When you hire Alumiguard MFG, you can expect unmatched quality service and quick installation. We take pride in our quality of the products, which are noted for durability, superior performance and very low maintenance.
The moment the installation is finished, you have no longer to worry about paint, rusted sections or dents. Our products have been tested for the highest quality so you can expect nothing less.
Regular Picket Railing
Wide Picket Railing
Both the above picket railings that we provide have a stylish design and they are amazingly simple to assemble. Their style is considered ultra low-maintenance, helping you spend more time enjoying it.
Aluminum Cable Railing
Cable railing systems help your backyard views stay open and clear. It allows you to relax and enjoy the outdoor living space with little upkeep. Cable wire railing will help you protect your guests while not blocking their view and the beauty of nature around.
Glass Wind Wall
Alumiguard MFG presents various glass wind wall solutions using our current range of railing designs. Wind walls are typically used at amenity deck levels in a high rise. These applications require custom engineering solutions depending on the project infrastructure and details, such as floor elevation, layout and location of the building.
Privacy Fencing
When you build a deck it is important to take into account the aspects of the outdoor space. Is it right beside your neighbours? Do strong winds make your deck hard to relax? Well, the privacy fencing can come as an additional barrier that improves the ambience and safety of your outdoor deck. Here are some reasons you should add a privacy fence to your deck.
Enjoy Your Deck In Privacy
Stay Comfortable In Any Weather
Provides Additional Security
Decreases Loud Noises
Why Choose Aluminum Railing in Toronto
Toronto is a bustling city where it is a great place to invest into your property, especially when it comes to safety. That is why you have to choose a good material for your property that not only will provide you with aesthetically pleasing but also will assure privacy and safety. Nowadays, aluminum railings have become very popular. And here are some reasons why you should choose aluminum railings in Toronto too:
Aluminum is a superior material than its counterparts.
It is lighter than steel and does not rot unlike the latter. Aluminum also does not easily crack, unlike PVC or vinyl. In other words, aluminum is more resistant to wear and tear than the other railing materials.
Aluminum is easier to install.
Aluminum is also easier to install, unlike other railing materials. Many aluminum railing companies in Toronto, Alumiguard MFG included, came up with railing systems that are meant for easy assembly.
Aluminum is affordable
Aluminum railings are more affordable than iron or steel. Plus it is more durable. On the other hand, it can be more expensive than PVC. However, think about the longevity of aluminum and long term benefits it can provide.