Alumiguard MFG offers the best aluminum railings in Toronto, as well as in GTA and nearby areas. We specialize in railing and fencing manufacture and installation services, and we work both on residential and commercial projects. Aside from accepting customized orders that will suit best your personal preferences, we also offer more than 200 designs you can choose from.
We take pride in highly-skilled personnel who handle all aspects of construction projects. Using the latest equipment and tools to ensure the best quality output, on every single project we take. We also ensure client satisfaction, from the start until the last stages of construction. In other words, Alumiguard is the one to call for your railing and fencing needs!
Aluminum Railings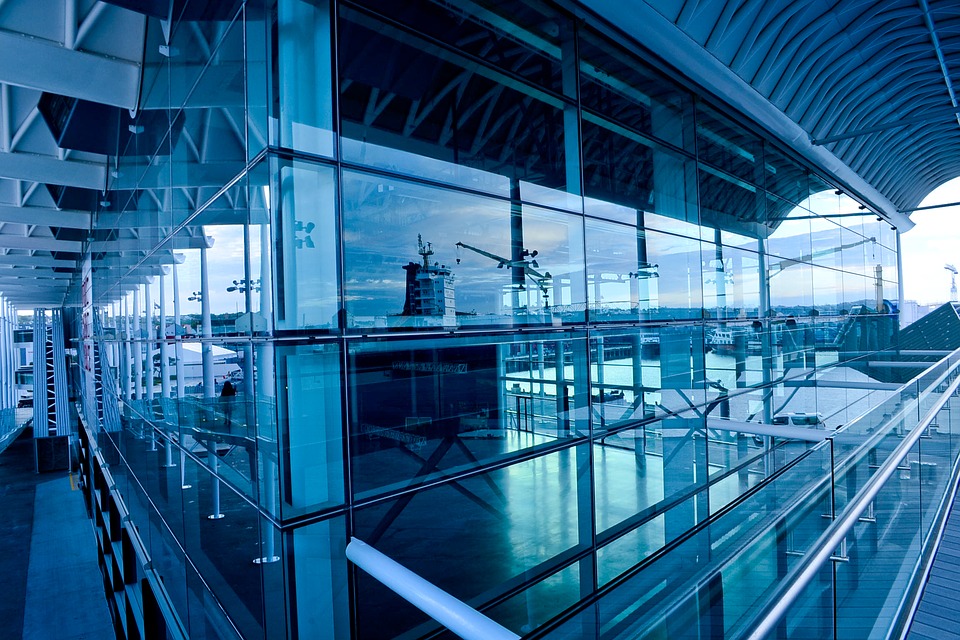 Commercial Aluminum Railings
Alumiguard MFG can offer so many materials and designs for your commercial railings to choose from. However, your options on an aluminum railing system, to choose the best one that meets your needs can be often a significant consideration.
Commercial hand railing comes in many different materials. It includes wrought iron, brass, stainless steel, aluminum steel and various other metals. What is fencing supposed to accomplish? This is the first consideration you have to determine before choosing the material.
Such given factors also include questions about whether providing safety for a commercial or industrial building or security for private property. As always, you have to install a commercial handrail system that will stand up to constant environmental changes.
Aluminum Glass Railings. The delicacy of the architecture is portrayed by using the glass on the commercial railing systems. Aluminum glass handrails work best on indoor installation. 
Aluminum Picket Railings. Picket railings are perfect and easy to assemble. They come with a top rounded rail and they are graspable and run along the stairway beautifully.
Aluminum Ornamental Railings. The beauty of aluminum is shown in decorative commercial hand railings. Their elegant carvings with different designs run along the rails, creating sophisticated, sleek ornament handrails.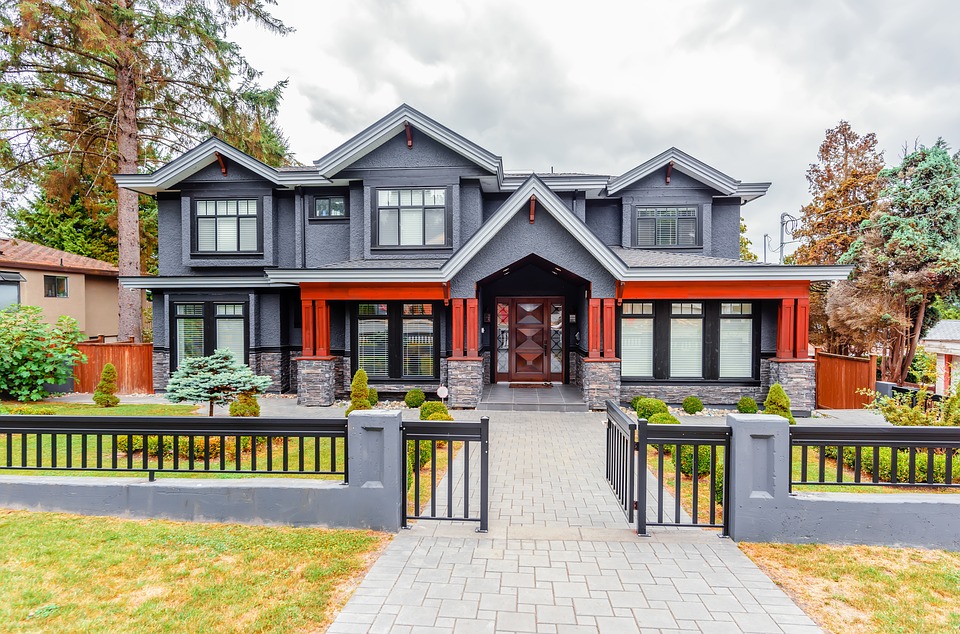 Exterior Aluminum Railings
Are you faced with one of the most important choices at the moment? Which can be the best material for your exterior railing? Should you choose aluminum, wood or steel? From our experience, we've learned that aluminum exterior railings will be on top each and every time.
We're not just saying it because of our obvious bias as aluminum specialists but we are basing our conclusion on the years of experience and research that our specialists have conducted over the years in Toronto and the GTA. 
4 Reasons Why Aluminum Outdoor Railings are The Best
Aluminum wins because it's weather resistant.
It has a special powder coating which gives it an edge.
It is a cost-effective material.
Doesn't require heavy maintenance compared to other materials.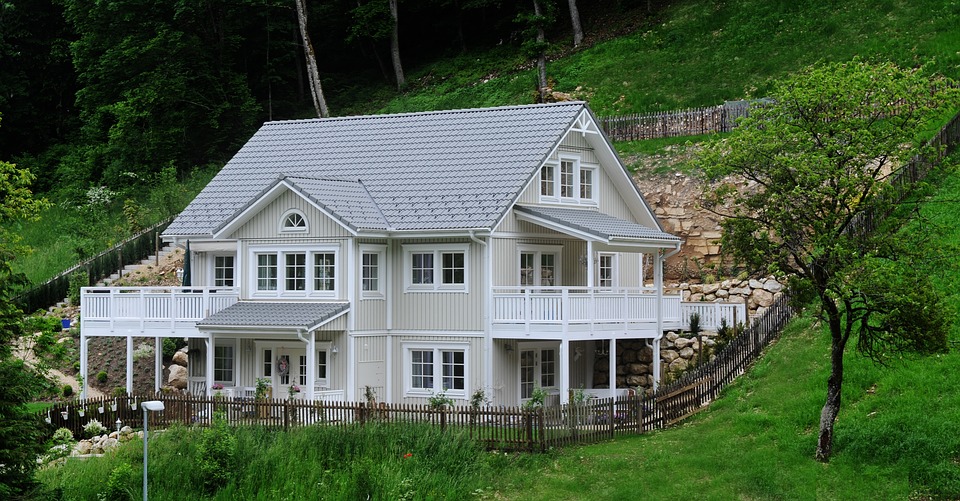 Aluminum Porch Railings
Alumiguard MFG is a highly-recommended supplier of quality aluminum railing and fencing structures. Including aluminum porch railings. We offer a large number of patterns and colour designs you can choose from. However, we accept customized orders too. 
6 Reasons to Choose Aluminum Railings for Porches
Aluminum systems are durable, eco-friendly, practical and stable.
They are made for easier assembly.
Different kinds of patterns and colours to choose from.
Easy to maintain because of their powder coating
Weather-resistant.
It does not rot, rust or corrodes.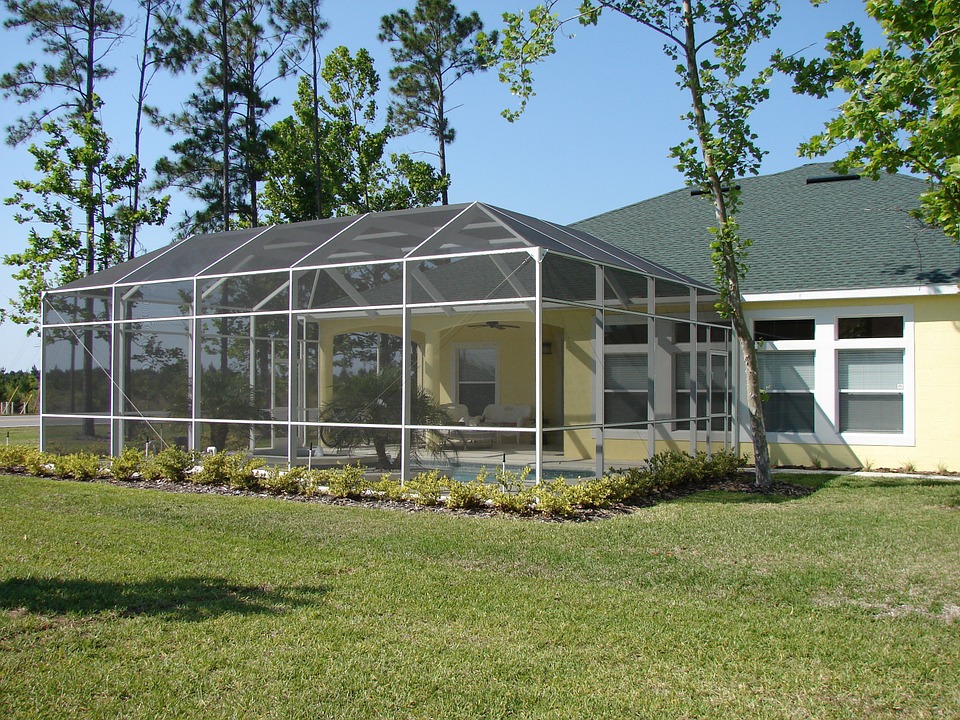 Sunroom Aluminum Railings
First of all, a sunroom is a famous home addition that provides an ideal place to enjoy the outdoors. It can also be used as accommodation for guests or simply a relaxing place without being pestered by insects and the scorching heat. Technically it is a structure enclosed by glass. It has a screened doorway or opening. 
Why Should I Invest in It?
A sunroom provides extra space in your house. 
The ideal home addition that enables you to feast in the beauty of nature
Keeps you protected from harsh outdoor elements
It costs lesser than building an additional room.
It can be used for almost everything
A sunroom is a good investment to have an extra living space
Aluminum Fences
Backyard Aluminum Fence
Having a yard fence has a lot of benefits, however, you should consider several things such as materials, budget and permits. So before you install a backyard fence here are some things you should know. 
For starters, these are the common types of fences which are made from:
Aluminum
Bamboo
Chain Link
Wood
Wrought iron
PVC
Electric
And many more!
Among the benefits include the following:
Provides safety especially among children and pets.
Provides security against wild animals and even pets from running away.
Can deter potential burglars from intruding your home.
Serves as a "border" between your neighbour's property.
On the other hand, it has its own set of cons:
Expensive to install and maintain
May block your view on the outside
May look unpleasant (depending on fence material)
Deck Aluminum Fences
One of your home safety features is Deck Fence. Thus there are specific regulations you should follow during construction. Especially if your deck is more than 30 inches from the ground. 
Below are some requirements for your deck fence:
Lot coverage
Height
Strength
Balusters
Location
Fence Side
Deck Fence Designs
Usually, building code may limit your deck fence options. However, it doesn't mean you will build a boring deck railing. You can customize your deck fence or choose a complementary material. Here are some designs for your deck railing that can complement your overall deck aesthetic.
Wood Railing
Stainless Cable Railing
Glass Railing
Aluminum Railing
Garden Aluminum Fences
Give your garden a modern look by choosing Alumiguard MFG as your supplier for aluminum garden fence panels. Organize your garden with some resistant aluminum panels to keep your pets away from destroying the landscape you created for your home.
Outdoor Aluminum Fences
Different materials are available, although aluminum outperforms them all. Usually, fences made with other materials rust or rot early and leave your home aesthetically unappealing and unsafe. Aluminum fences are the ideal choice and solution to their low maintenance cost and durability.
Safety First
Strong and Sturdy
Curb Appeal
Best Value for Your Investment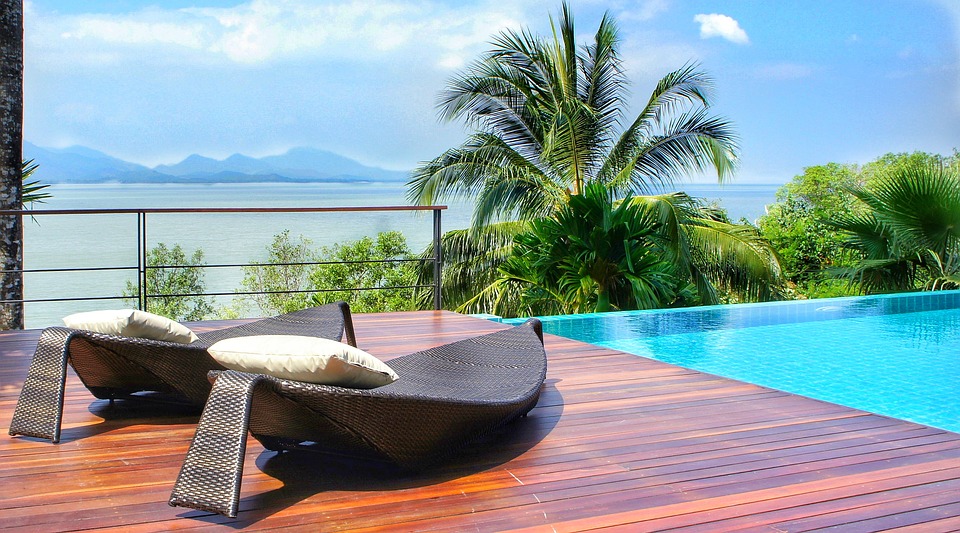 Pool Aluminum Fences
Having a house with a nice backyard is great. But owning a house with both the backyard and a nice pool is heaven on earth. What can be better than having your own space to relax during the hot summer days? However, even though having a pool in your house can be fun, there are still some security measures that you need to take into consideration. So it's better to prevent any kind of accidents that can happen by fencing your swimming pool.
Why it's Important to Fence Your Swimming Pool?
Extra Safety and Security.
Legal and Insurance Rules.
Elegant Design.
Depending on your preferences you could have, below are three of our fencing styles we can provide for your needs:
Modern Fence
Ornamental Fence
Decorative Fence
Aluminum Gates
Backyard Aluminum Gates
When it comes to residential areas you need to take into consideration many requirements and restrictions such as road and street appearance, driveway gates and the architecture of your property. Alumiguard MFG offers several styles of gates, from art deco, Mediterranean, ornate or vintage. However, we also provide your own customization including colour and style. 
The Colour of your gate
Every aluminum gate from Alumiguard MFG is coated with a special powder. It keeps the gate weather resistant and rust-free. All our gates are available in various colours and your choice should blend well with your property. 
Gate Access
Manual access
Remote access
Electronic card/key access
Intercom access
Powering Your Gate
Is your choice any other than manual access?  Well, powering your aluminum backyard gate can be run by the same power source that powers your home. Alumiguard MFG offers you a unique opportunity of solar-powered aluminum gates where solar power is both affordable and eco-friendly.
Fence Aluminum Gates
What does a gate represent to you? It can be an entrance to a different stage.  For us, the gates represent the final touch of any construction project. We make sure by putting all our efforts into making your aluminum fencing gates as a unique piece of art. 
Our aluminum gates are made to pass the test of time. Alumiguard MFG is one of the superior aluminum manufacturers in Canada. This is why we have created our aluminum fence gates resistant to stand even the roughest weather conditions.
Alumiguard MFG offers you a wide variety of aluminum fence gates with these characteristics:
Elegant and modern design.
Durable.
Easy to install and repair.
Not difficult to maintain.
Lifetime guarantee.
Convenient prices.
Pool Aluminum Gates
Different requirements govern public and private pools. These requirements are to be followed at all times. For example, materials used to build the deck should be non-abrasive. Also, the pool deck must be with a flush built atop the pool wall. Given the width of the pool, usually, for public pools, it should be around 4 feet wide.
Alumiguard MFG – Best Aluminum Railings in Toronto & GTA
Working for so many years with different materials, especially with aluminum we have really become experts when it comes to providing the best aluminum railings in your home, in Toronto or the GTA. At our production facility, located in North York we have the flexibility to manufacture the designs specifically as you request and how you need them. 
Usually, the only thing that limits our number of segments and patterns is your imagination and some technical requirements. Meaning that with us you are not restricted to prefabricated segments, you can really choose the design you love and we'll make sure to provide you with. 
Our Aluminum railings systems in Toronto & GTA:
100% Canadian made
Fully custom welded to your specifications
Available in a variety of custom colours and finishes
Rustproof and durable
And we perform and look incredibly well in a variety of settings around the homes of our clients:
Stair railings
Balcony railings & banisters
Gates
Porch railings
Swimming pool enclosures
Loft/ 2nd level railings